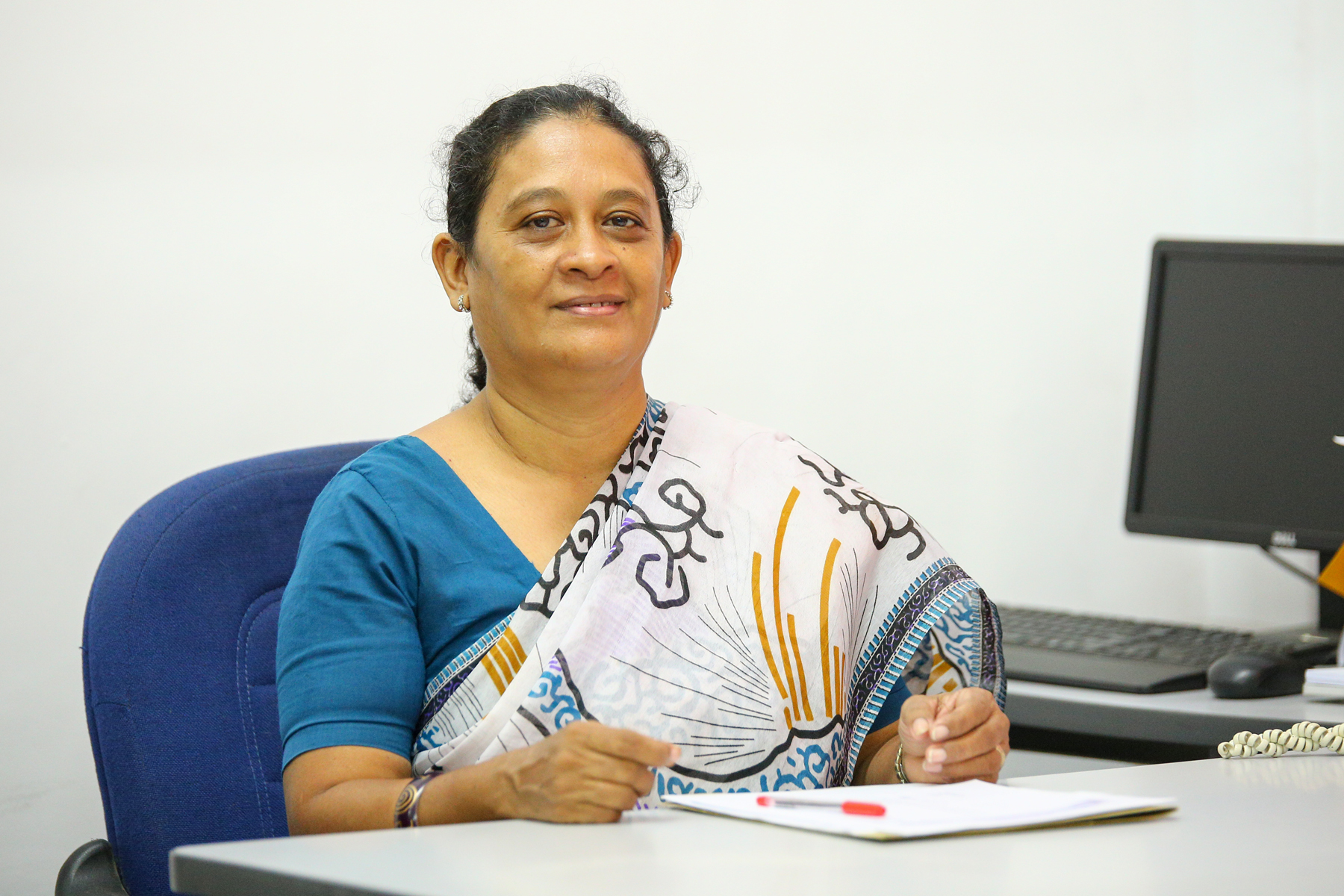 Ms. Isha Gamlath
Senior Lecturer I
Contact:
Department of Western Classical Culture & Christian Culture
(Room Number) K 2 002
University of Kelaniya
Sri Lanka
E-mail:  
isha@kln.ac.lk
  (University)
Academic Qualifications:
M.Phil ( Kelaniya).
B.A. ( Hons) Kelaniya,
Teaching Experience:
Teaching in the dept. of Western Classical Culture since 1992.
Administrative Experience:
Head, Dept. Western Classical Culture and Christian Culture, 2007-2010.
Research and Publications:
Books:
2009, "Adi Greeka Veera Kavya", Tharanga Printers.
2009, "Sambhawya Sishtachara", Print and Print Pvt. Ltd.
2009, "Adi Greeka Diviya", New Cine Art Printers.
2009, "Mycenaeawa", New Cine Art Printers.
Research Articles :
2009, Allusions to henotheism and monotheism in Cicero's book 2, Nature of the Gods, Discusiones Filosoficas, 27-42.vol.10,no.14,27-42.
Ritual, Divination and Divine inspiration 2008, Discusiones Filosoficas, vol.9 no.12,141-50.
Seminar Papers:
2003,Classical Association Annual Conference, UK, 2003(Warwick),Divine Communion.
2006, Classical Association Annual Conference, UK, 2006 (New Castle Upon Tyne) Perversions in Greek mysteries
2008, Refuting Polytheism: Shared premises between the daemon and the demon, Meditarranena Studies Association, Luneburg, May.
2013, Shifting frontiers of asceticism: Testimony of Papyri Derveni, columns.2-3,5-7,10, International Medieval Congress,Leeds, July.
Research Interest:
Greek Religion and philosophy of late antiquity.
Current Research Activities:
The role of religion and philosophy in the socio-cultural milieu of Neoplatonism.