Mid-Autumn Festival Tea Party
POSTED ON, 22 SEPTEMBER 2020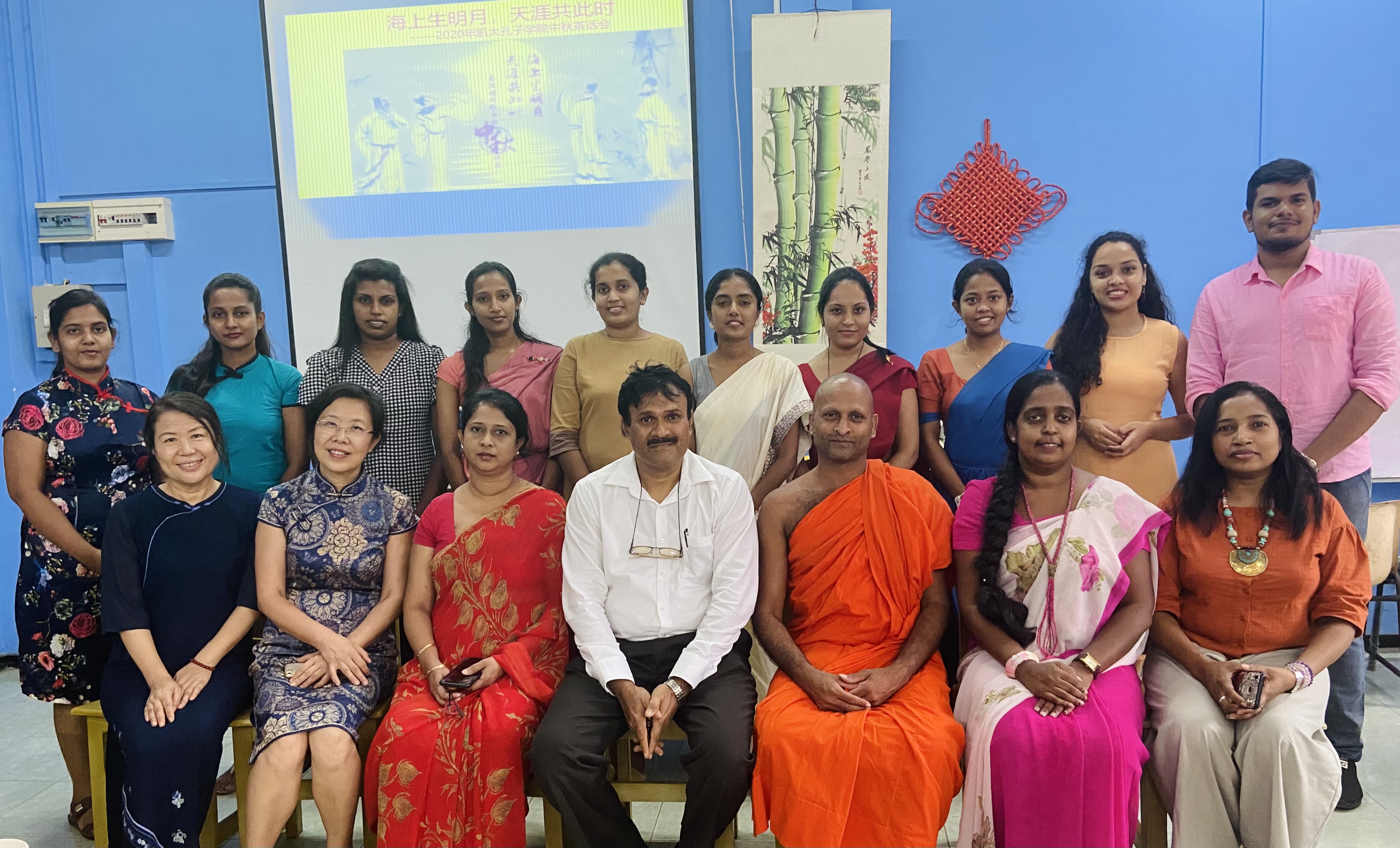 On September 21,2020,Confucius Institute at University of Kelaniya held a tea party for the important Chinese Festival, Mid-Autumn Festival. Ven.Prof. Nedalagamuwe Dhammadinna Thero, Mr. Sudath Senarath, Dean of Faculty of Humanities, Dr. Dilrukshi Rathnayake, Head of Modern Language Department were invited to the party. All the teachers in Chinese Language Unit attended the party. Acting Co - Director Dr. E.Jani Alwis Samarakoon and Chinese Director Prof. Wang Jun hosted the party.
During the Mid-Autumn Festival party, some Chinese Bridge contestants this year brought us wonderful performance. The first prize winner in Chinese Bridge competition also showed us the beautiful video he made introducing his hometown Galle, which will be his entry for on-line Chinese Bridge Final in China this year. All the teachers in the party were impressed by their excellent performance. Chinese teacher Prof. Tang Ying displayed Chinese Tea Art, which enabled everyone in the party to get more understanding about Chinese Tea Culture.
Chinese Mid-Autumn Festival falls on October 1 this year, which happened to be the same day as Poya Day in Sri Lanka. On this traditional Chinese Festival, family members usually get together, eating mooncakes, fruits, enjoying beautiful full moon. It's a time for harvest and family reunion. Therefore, on this special occasion, the Chinese teachers and local teachers and students are like family members, having a good time together.
Linguistics Parshad AGM and Linguistics Fresher's welcome 2020
POSTED ON, 21 SEPTEMBER 2020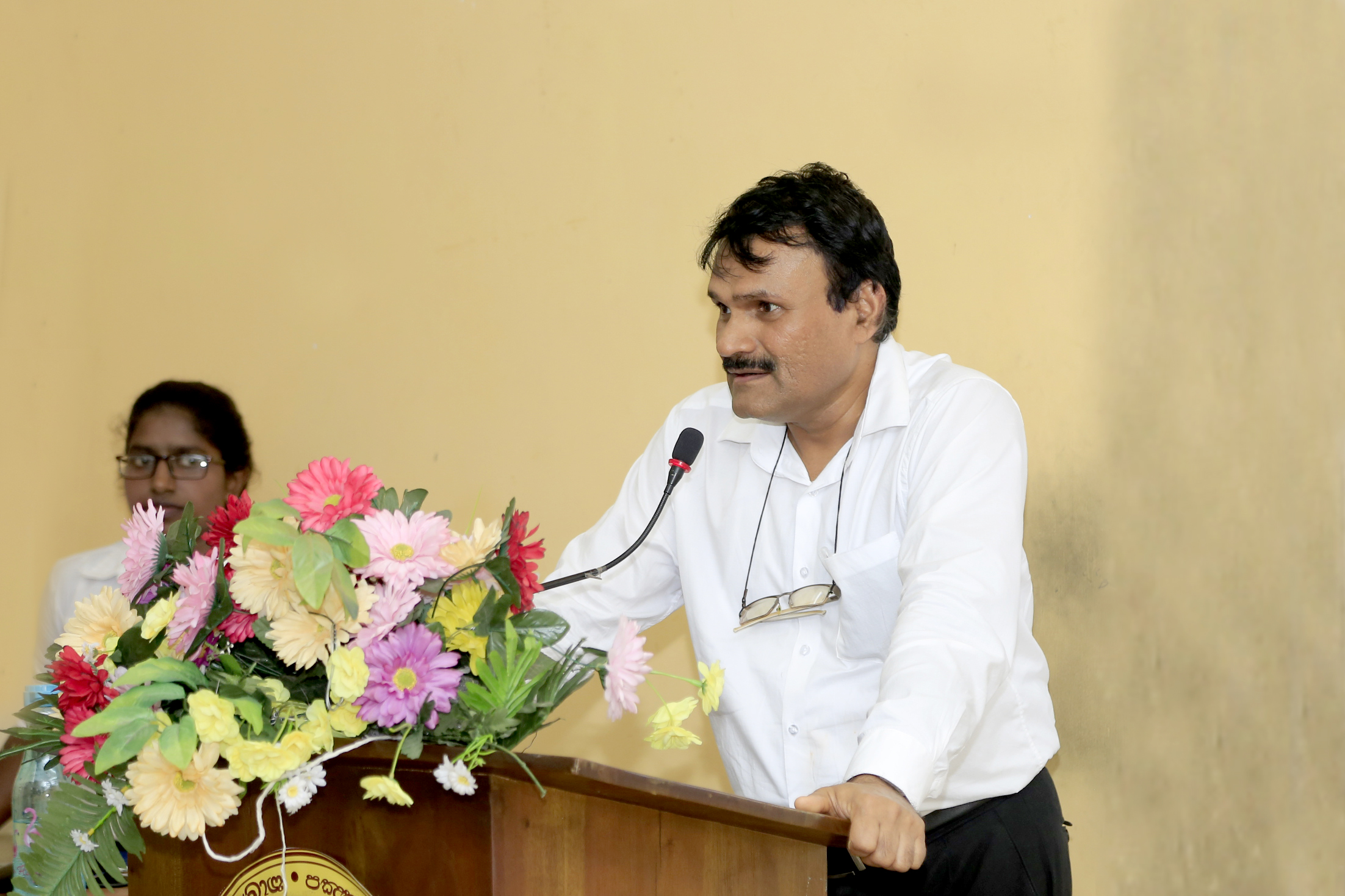 The Annual General Meeting of the Linguistics Parshad for the year 2020 and the fresher's welcome were held on 14th September 2020 at K28 001 hall with the presence of the dean of the faculty of Humanities Senior Lecturer Sudath Senerath, Head of the Department of Linguistics Senior Lecturer Kumudu Gamage and the academic and non-academic staff of the Department and Students.
Ven.Kudawalle Wangisa Nahimi Memorial Price giving and Professor W. S. Karunathilake Memorial Scholarship awarding - 2020
POSTED ON, 21 SEPTEMBER 2020